New York City Uncontested Divorce Attorney
Contact Us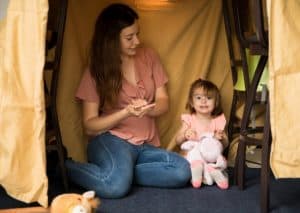 Divorce is never easy, but an uncontested divorce can make for less hostility and less time in court, especially if the divorce is handled by an experienced New York City uncontested divorce attorney.
The couple has already agreed upon parameters within the divorce decrees, and they simply must file the paperwork and begin the divorce proceedings.
What is an Uncontested Divorce in NYC?
Most of the time, uncontested divorces take a minimum of 6 to 8 months to conclude. Uncontested divorces are always encouraged by the court so couples can avoid disagreements and litigation in the future. However, reaching even an uncontested divorce settlement can be challenging. Divorces have many individual components that need to be worked out individually, some of which can be just as complicated as they would be in a contested divorce. A competent divorce lawyer can help clients reach agreements in all aspects of divorce.
When considering a divorce, couples need to make arrangements for several factors, including:
Property and asset division. Property and assets will need to be separated based on when they were acquired. Property or assets acquired before the marriage are considered separate property, and they belong to the original owner. Except for gifts by third parties, inheritances and personal injury awards, all assets acquired during the marriage are marital property.
Child custody. If children are involved, the parents will need to decide who gets custody of the child. No matter whether sole or joint custody is agreed upon, visitation and custody arrangements will need to be clearly outlined.
Child support. In addition to determining custody arrangements, spouses will also need to decide the parameters of child support. This will require calculations based on income, individual needs of the child, and many other factors.
Spousal support. Occasionally, couples may believe spousal support is necessary. Alimony is designed to support the spouse with a lesser income during the time frame of the divorce, and sometimes beyond that. Spousal support is particularly helpful when one member of the marriage hasn't worked for some time and relies on the financial support of the other. Couples will need to decide if spousal support is necessary, how long the payments will last, and the amount of the payments.
Obviously, there are a number of disagreements that could stem from any of these decisions. That is why it is in a spouse's best interest to seek the help of competent legal counsel. An experienced New York City uncontested divorce attorney will help couples decide the best way to divide assets for both sides. Additionally, they can help couples negotiate tricky child custody, child support, and spousal support decisions. Their goal is always to help couples reach mutual agreements to complete the divorce quickly and avoid court. However, in the event of a disagreement, a family law attorney can also help protect and fight for the rights of their client in front of a judge.
New York City Uncontested Divorce Lawyer
Vivien I. Stark has over 30 years of experience practicing divorce and family law in New York City and the surrounding areas. She is extremely committed to her clients and has been recognized by Avvo with superb ratings. She is also an accredited member of the Better Business Bureau. For all of her clients, she takes a personal and compassionate approach in dealing with divorce proceedings in New York.
Her end goal is to assist clients in reaching an agreement in all factors of the divorce while keeping their and their children's best interests in mind. If you are looking for an experienced, competent, and effective New York City uncontested divorce lawyer, contact the law office of Vivien I. Stark, P.C. today.
To discuss your needs, please contact us online or call us at (212) 349-1600 to schedule an in office or telephone consultation.