New York City Enforcement of Court Orders Attorney
Contact Us
Is Your Ex Not Complying with a Court Order?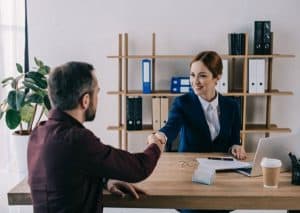 After your divorce process or family court case has been completed, and agreements have been put into place regarding spousal support, child support, child custody, and visitation, it is expected that these agreements will be complied with, according to the orders that the court has laid out.
Unfortunately, this is not always the case. A parent may not always be in compliance with these orders as a result of financial difficulties, relocation, or other matters. If the divorce was a contested one, one spouse may want to get back at the other and willfully ignore these orders. Hiring a New York City enforcement of court orders attorney can help navigate this situation.
Whatever the reason for the non-compliance, Vivien I. Stark, a skilled New York City divorce attorney, helps people who find themselves in the situation of being frustrated, upset, or angry due to the non-compliance of the other party with the court order. We will petition the court on your behalf to have these existing orders enforced. On the other hand, if your ex-spouse has made false charges against you regarding your failure to follow these agreements, we will defend you against these allegations.
What Are the NYC Child Support Laws?
If the original child support order is not being paid through the Support Collection Unit, the custodial parent can file a petition in Family Court seeking enforcement through the Support Collection Unit. FCA §451 provides for the continuing jurisdiction of the Support Collection Unit, which will then deduct the money directly from the non-custodial parent's paycheck. The Support Collection Unit will also arrange for a tax refund intercept to allow the custodial parent to receive unpaid child support in that manner.
FCA §451 contains the statutory language providing that no child support arrears shall be annulled or reduced for any period prior to making application for such relief with the court. Application means the filing of a petition for downward modification. If you wait months or years prior to filing for downward modification after a change of circumstances, the court will only consider a reduction in support for the time period that has accrued after the petition was filed.
Notwithstanding the foregoing, pursuant to FCA §413 (1) (g), "where the non-custodial parent's income is less than that equal to the poverty income guidelines amount for a single person as reported by the federal department of health and human services, unpaid child support arrears in excess of five hundred dollars shall not accrue." The prohibition against reducing child support arrears as found in FCA §451 does not apply since there are no child support arrears in excess of $500. See Briggs vs. McKinney-Mays, 112 A.D.3d 622 (2d Dep't 2013). Article Four of the Family Court Act provides for numerous provisions concerning enforcement of child support. Driver's licenses and passports may be suspended. Funds from bank accounts may be garnished.
Spousal support is treated differently. A court may reduce or annul arrears for a period prior to the application for same upon the showing of good cause as to why the application was not made sooner.
New York City Enforcement of Court Orders Lawyer
Looking for a NYC divorce attorney to help you enforce a court order in New York City? With 30 years of experience in divorce and family law, we have a deep understanding of the difficulties that may arise from the enforcement of court orders. When a parent who receives spousal support or child support on a regular basis suddenly stops receiving it, financial hardship can ensue, and the quality of the child's life may be compromised. There may also be challenges that an ex-spouse is facing, such as a salary cut, job loss, scheduling problems, or other matters that make it difficult to follow the guidelines laid out by the court.
As compliance with these legal orders is not a matter of choice, failing to follow them can have serious consequences, such as withholding of wages, property lines, or revocation of your driving privileges. If you are having a problem complying with a court order, or if you need help getting a spouse to comply with an order, we can help. Depending upon the facts involved, we may also be able to have an order modified so that it is more workable for all concerned.
Contact an experienced New York City enforcement of court orders lawyer today from the Law Office of Vivien I. Stark, P.C. for help enforcing orders your ex-spouse is not complying with.
To discuss your needs, please contact us online or call us at (212) 349-1600 to schedule an in office or telephone consultation.
We represent clients in Manhattan, Queens, Brooklyn, the Bronx, Upper East Side, Midtown Manhattan, Greenwich Village, Soho, Upper West Side, Battery Park City, Murray Hill, Tribeca, Financial District, Uptown, Downtown, Park Avenue, Madison Avenue, Lexington Avenue, East Side, Long Island City, Astoria, Flushing, Maspeth, Ridgewood, Jamaica, West Side, Park Slope, Bushwick, Brooklyn Heights, Bensonhurst, Bedford Stuyvesant, Willliamsburg, Midwood and all other neighborhoods in New York City.