Manhattan Paternity Attorney
Contact Us
Children benefit when one or both of their parents legally establish parentage on their behalf.  Establishing legal parentage allows your child access to their father's family medical history, health insurance, Social Security benefits, and financial rights like child support and inheritance.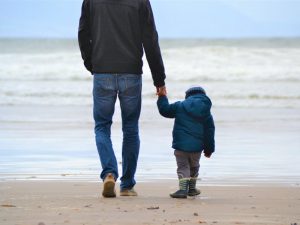 The Law Office of Vivien I. Stark helps both mothers and fathers with the paternity process in Manhattan.  Our paternity attorneys have:
Decades of family law experience in New York;

The knowledge and resources necessary handle unique and complex paternity situations; and

Honest and practical solutions to today's custody, visitation, and child support issues.
Meet with a dedicated family law attorney today at the Law Office of Vivien I. Stark to discuss your paternity case and other matters surrounding your parental legal needs.  
Our Manhattan Paternity Attorneys Can Help
All unmarried mothers and fathers in Manhattan should know and understand their legal parental rights.  When you retain the Law Office of Vivien I. Stark, one of our paternity attorneys, will listen to you and guide you through New York's family laws as they apply to you and your child.  
At the Law Office of Vivien I. Stark, we will work diligently for you and can handle the following:
Blood or DNA testing;

Court-ordered paternity forms and documents;

Paternity hearings or a trial;

Child support computations; and

Child custody and visitation schedules.
Our family law firm will stand beside you from the beginning to the end of the paternity process, making the impact on your family less stressful and more manageable.  Learn more by scheduling a confidential consultation today.
Acknowledgment of Paternity
There are different ways for parents to establish paternity in New York.  The first and simplest is at birth by an Acknowledgment of Paternity.  This works best when there is no question about the father of the child, and an amicable relationship exists between the parents.
An Acknowledgment of Paternity or AOP is a form given to the birth parent at the hospital where the baby is born.  It may be completed at the time of birth or submitted later to the Office of Vital Records.  
If the incorrect father was identified on the AOP, it might be vacated within sixty days of filing.  There are few exceptions to the sixty-day rule, including duress, fraud, and mistake of fact.
Petition to Establish Paternity
Without an AOP, a parent must petition the court to establish paternity.  The parents may agree to acknowledge paternity at that time, or a DNA test may be used to verify paternity.  The court may also order a prenatal paternity test to establish paternity before the child's birth.
Equitable Estoppel
When a man has represented himself as a child's father and created a parent-child relationship, the other side can invoke equitable estoppel to prevent a DNA test from occurring.  The court may refuse a man's petition and stop a DNA test to protect the child.
The same is true when one man acts as a child's father for an extended period and then a second man, likely the biological father petitions the court for a DNA test.  The opposing party can ask the court to block the DNA test in the interests of the child. 
Regardless of the circumstances, it is the court's decision whether to deny a DNA test.  
Child Custody and Visitation
Establishing paternity is only the foundation for parental rights.  Next, child support, custody, and visitation need addressing.  When possible, New York favors custody arrangements that allow children substantial time with each parent.
Child custody and visitation schedules factor into the child support amount, as do the parents' incomes, insurance costs, daycare costs, and several other components of child-rearing.
Contact an Experienced Manhattan Paternity Attorney
For more information about establishing paternity in Manhattan, speak with an experienced family law attorney at the Law Office of Vivien I. Stark.  Please do not wait to speak with our compassionate and dedicated professionals.  Offer your child the support and protection that a legal paternity order can provide today.